Moovaz Raises US$1 Million Seed Round
Monday Jun 04,2018 | Startup News
The logistics industry is shaping up to be a key driver in the fourth industrial revolution with the industry reaching a cumulative value of US $14.4 billion. Even with the rise of logistics startups, the co-founder and CEO, Lee Junxian started Moovaz when he realised that a gap still exists in B2C logistics services across international borders.
Junxian's experience in living in various continents and countries allowed him comprehend that the relocation process was cumbersome and stressful. From this, he realized that this is a fundamental and teething problem that people relocating throughout the world face. Junxian then decided to approach Jerry and Vishnu, who are veterans in the space in order to start this new venture.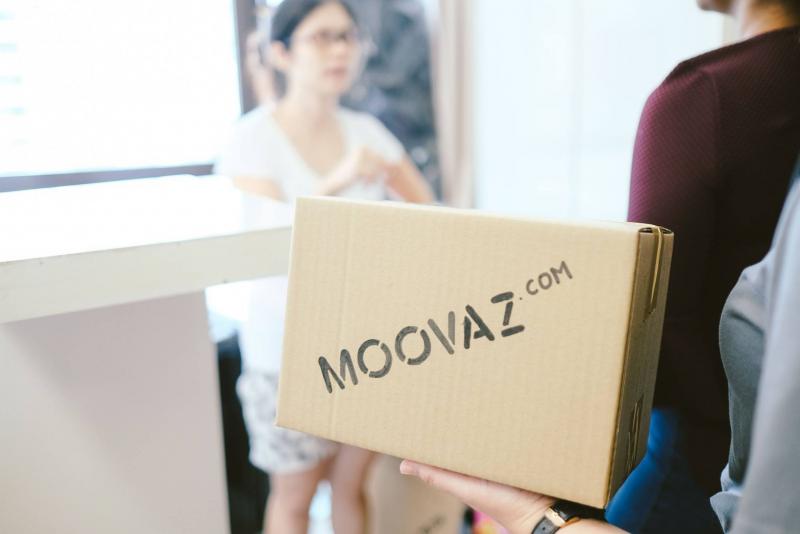 Image credits: Moovaz Facebook
With an immense desire to promote a life well moved and a mission to revolutionse the logistics industry, Moovaz, a Singapore-based logtech startup has carved a niche in international relocation and announced that it has a closed a US$ 1 million seed round, with high-profile individuals including key personnel from Ong Beng Seng's family office fund (MOJO Partners) and senior operating executives from American and Chinese unicorns.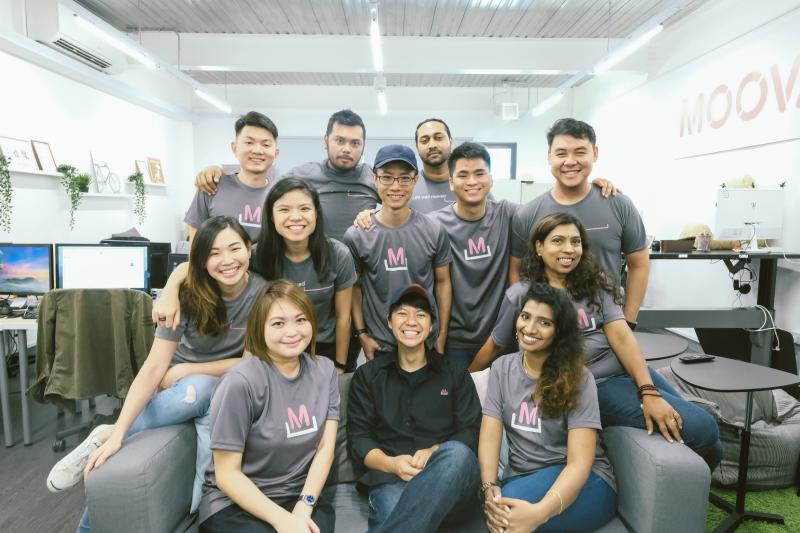 Image: Moovaz Team
Junxian shares that his journey has been interesting and he is undeniably excited about the future of the company. "I have been blessed to be able to work alongside my long-time friends and an amazing team of dedicated and passionate staff, who strongly believe in Moovaz' vision." He reminds us that "nothing worth doing is comes easy, and we put a whole lot of hard work behind Moovaz."
Moovaz is currently incubated by SMU's Business Innovations Generator and mentored by the Entrepreneur in Residence Shirley Wong who believes that "Moovaz offers a novel approach in the logistics industry, especially in relocation service. They bring simplicity to a complex solution by a sterling founding team. SMU is pleased to incubate Moovaz as our incubation programme, mentors and network will accelerate their growth."
For Moovaz, choosing SMU as their incubator stemmed from the SMU team being responsive and supportive about the work they do. Junixian states that "I am confident that we are in the right place and look forward to working hand-in-hand with the university to launch our local startup into the global arena."
For entrepreneurs seeking to close their own funding round, Junxian's advice: "A plan is only as strong as its execution. Venture funding is but a means to an end. Focus on your product, focus on your clients, and investors who align with your project and your believers will naturally become your staunchest backers."
With this funding round, Moovaz will be building up its core platform and data analytics capabilities while gearing up for its regional expansion into Asia-Pacific.
For more information, visit www.moovaz.com.