Founders Sharing by Red Dot Payment
Friday Sep 07,2018 | Startup News

Mr. Randy Tan, Founder of Red Dot Payment recently visited SMU in September to share about his startup journey, particularly the fundraising aspects with IIE's BIG founders.
Randy created Red Dot Payment and is one of IIE's incubated companies while he was studying for his Masters at SMU. Red Dot Payment is an online payment service provider headquartered in Singapore. The Fintech company provides online payment gateway systems, payment consulting and merchant acquisition services for businesses that require the processing of online credit card transactions. Having worked for top Fortune 500 Multi-National Corporations, Randy has a record of establishing sound businesses across Asia Pacific, and breaking new ground. Before Red Dot, he was Director of Consulting Service in Visa Inc., where he was in-charge of all advisory service in the IndoChina region and the Philippines.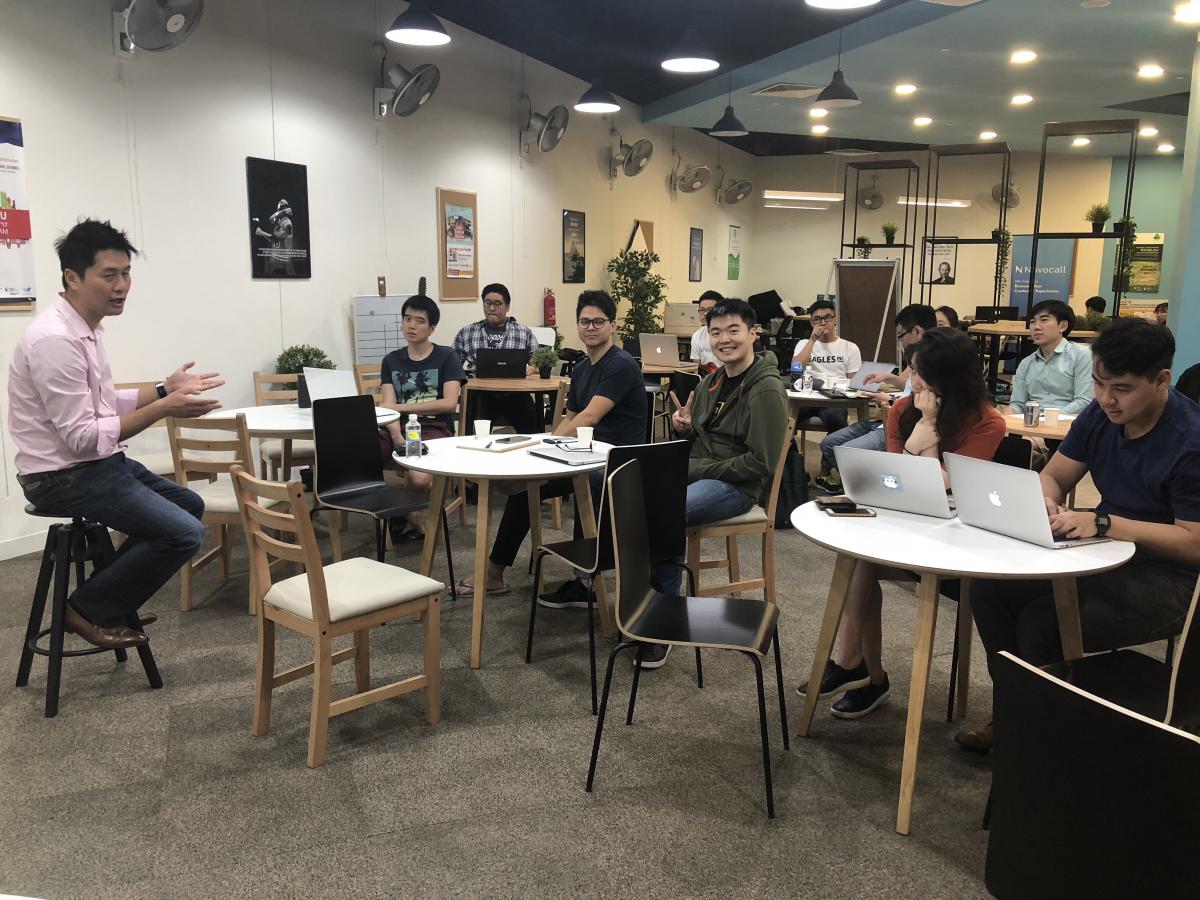 Randy Tan (extreme left) with founders in IIE's incubator, Business Innovations Generator (BIG)
On managing relationships with VC
Randy shares that many founders he has encountered see venture capitalists (VCs) as enemies that make them go through hoops before investing. In his perspective, this is one way for VCs to reveal the character of a founder they're thinking of investing in. Is the founder one that cracks under pressure or one that can overcome difficulties? The latter being an invaluable trait in building a startup.
Randy believes that in order to create good relationships with VCs one must just be genuine and sincere towards investors, trust is everything. He states that "investors want to see who you are. Your character, your commitment".
On getting through tough times
Randy credits his family as a strong pillar of support in his startup journey. It certainly wasn't always smooth-sailing when the company first started.
On managing costs
Many founders may have this notion that capital is the most expensive cost to building the startup, but Randy shares that it is actually a founder's personal time and relationship.