Breaking the cycle of poverty with Daung Capital
Monday Jul 29,2019 | Startup News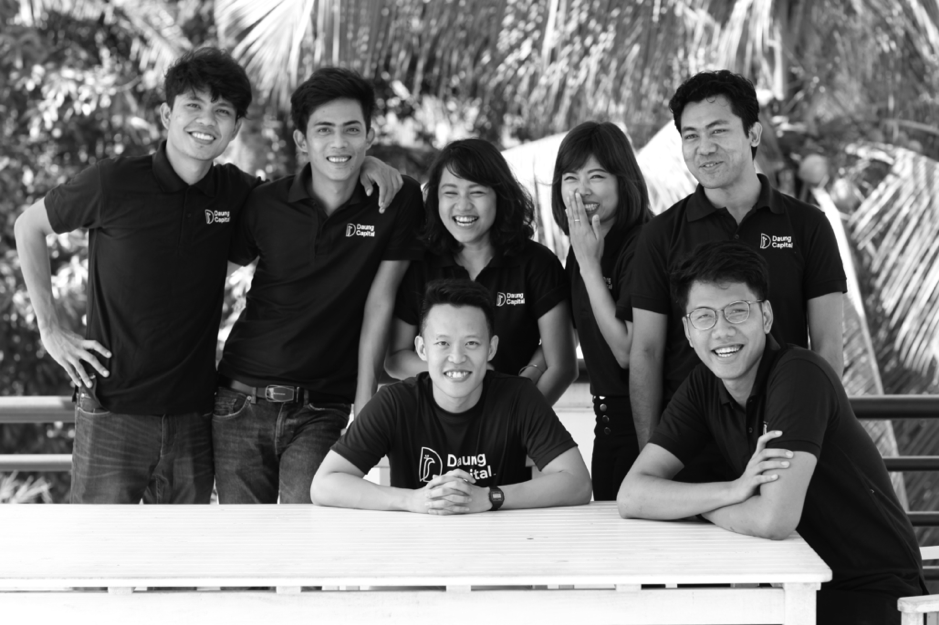 What is the cycle of poverty?
It is defined as a cycle where families living in poverty remain impoverished for more than 3 generations. This cycle begins when a child is born into a poor family whose parents do not have the ability or resources to advance their position in life.
It isn't easy breaking this cycle involving multiple complicated and entrenched factors.

We speak to leon [at] daungcapital.com (Leon Qiu), founder of Daung Capital, a microfinance company based in Myanmar providing credit services offered to the working class of Myanmar that are currently too expensive and inconvenient. They believe with proper access to credit, the people of Myanmar can affect their own economy so much so that they will move from an impoverished state to a thriving future.
"Myanmar is an exciting frontier market. It houses a 54million population, is 941 times bigger than Singapore, with its people scattered across the country," said Leon.
"Because of this ruralness, coupled with family owned banks being conservative, only 26% of the population have a bank account while less than 1% have a credit card."
"In Myanmar, one can really see how financial exclusion hurts the common man. For example, a lack of access to credit means that most Burmese are not able to get proper transport to reach better jobs. It means borrowing from loan sharks at 10% a day to buy food or medication just to get by."
Daung Capital aids individuals to raise the economic well-being of their households, helping to break the poverty cycle within that family through microfinancing.
This access to credit empowers people to start their own businesses and learn vital life skills. The trickledown effect of a good economy means people whose businesses are blossoming engage people within their community for work, thereby breaking the cycle of poverty for themselves and other families within their community.

 
Education
According to UNICEF, one of the biggest contributors to ending poverty is ensuring children have an education.
Children who are not in school are often at greater risk of being exploited. Without the skills gained through education, doors stay closed for these children living in poverty thus repeating the cycle of poverty generation after generation. Adults with even a basic education are better equipped to run a business – for example, reading and writing, business to business correspondence and keeping accurate records are all skills one needs to run a successful business.
Daung Capital™ strongly believes that with education, it will enable business people of Myanmar to perform better while also allowing individuals to scale the corporate ladder more efficiently. For example, if your course is on the Daung Capital approved list, they would be interested in assisting you achieve your next education milestone.
Economic Empowerment
Daung Capital believes the most effective way to fight income inequality in Myanmar is by providing micro-credit to the financially excluded. Through persistent technological innovation and strict adherence to operational excellence, they have made their services accessible and affordable to all.
In this way, Myanmar's working class will have the ability to cope better in a crisis, develop self-employed businesses and enhance their income earning capacity to gradually build up assets.
They do this in two ways:
Cash Advance: Daung Capital provides a digital platform and cash advance distribution network that can empower business owners by freeing up their business cash flow.
Rent to Own Motorcycle: Myanmar is a beautiful but vast country, without the ability to be mobile, many opportunities might not available to you. They work with motorcycle dealers across the country to give you almost immediate access to a motorbike with a small deposit. With personal mobility, more time is freed up to generate productive income and more job opportunities are made available.
Doing well by doing good?
Daung Capital has risen above the Myanmar Micro-credit landscape, closing their series A at SGD16.5 million.
Joining Daung Capital is an established veteran Singapore venture capital firm - Majuven.
Majuven's entry is both a testament to the Daung Capital business model and a source of inspiration. Mr. Lim Ho Kee brings to the table a wealth of experience and expertise, something Daung Capital will capitalise on to continuously improve.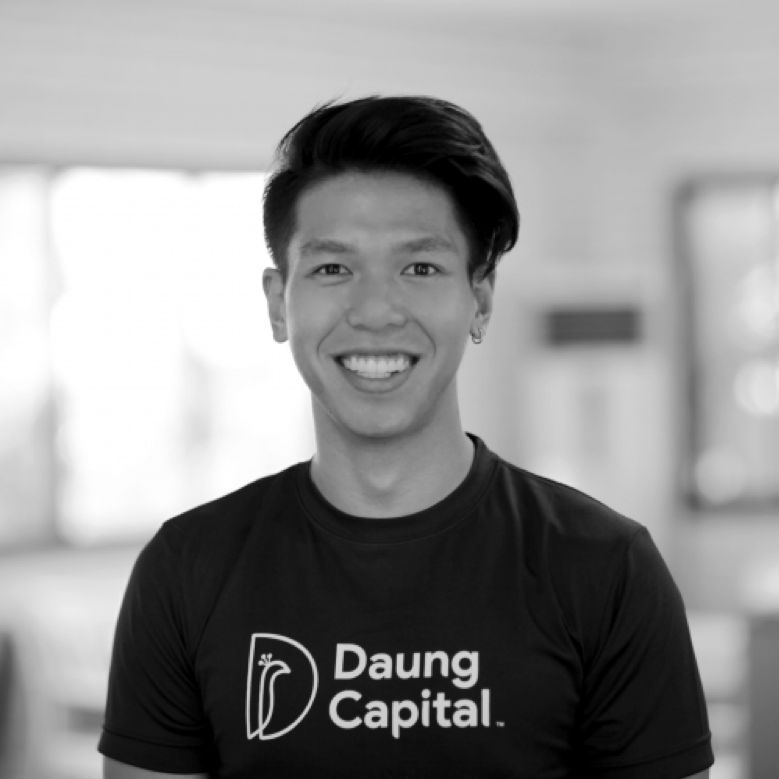 Interview with Leon Qiu, Founder of Daung Capital
What is Daung Capital, and what is the meaning behind the name?
When the company was incepted, I wanted a name that was both aspirational in nature and symbolic of a better life.
Daung directly translates to Peacock in Burmese which is also Myanmar's national bird. It's a word every Burmese knows with aspirational connotations.
Daung Capital's fundamental belief is that equal access to credit allows the financially excluded equal access to opportunity. Poverty is not just about the lack of money, or not having enough to eat. It is really the inability to realise one's full potential as a human being.  Daung Capital seeks to change that as a micro-credit provider, to empower the Burmese to realize a better version of themselves for a better future.
What led you to start Daung Capital?
Prior to Daung Capital, I was a private banker. I would also say serendipity. An impromptu dinner, a last-minute trip to Yangon really planted the notion in me that I had more to give to the world, more to learn as a professional, and more room to grow as a human being. 
Why Myanmar? Is there a connection to the land?
Not so much a natural connection but I guess I am naturally drawn to the country with such an amazing potential.
If you have been to Myanmar, you would notice this constant interplay of past and future. A unique frontier market in which you still can witness a Tesla trying to avoid hitting an ox on the road. Or a farmer rooted at a shaded patch of paddy field surfing Facebook.
It is in a state where although most of the country is leapfrogged into all these new technological advancements and yet remnants of the old exists in its unadulterated form. 
For Daung Capital, we find opportunity in this dichotomy.  A chance to serve a financially ignored majority while having the means build on this vast technological readiness to reach many and make credit even more affordable.
What are the challenges you've experienced, and what challenges do you foresee?
I guess the usual power shortages in Myanmar, lack of talent and language barrier.
In addition, we operate in a kyat environment with no real effective hedge against currency fluctuations.
That said, it is because of these challenges, which makes Myanmar such a blue ocean.
The challenges that these Burmese faces daily if Daung Capital can solve them with intuitive technological innovation, we can really power the Myanmar economy from frontier to first world.
What is your inspiration in life and business?
The fear of unfulfilled potential keeps me going. And to also show my son how to live life.
What would you be doing if you did not start Daung Capital?
Not too sure. Every misstep I have taken, every stumble and fall has led to where I am now.
Who would you would like to thank?
On behalf of Daung Capital, I would like to thank SMU's Business Innovations Generator for welcoming us into their esteemed incubation programme with open arms. They have greatly supported Daung Capital, both with physical space, access to grants and priceless mentorship, and I hope Daung Capital will be able to do SMU BIG family proud.
Also, BOD Tech Ventures for the first leap of faith when all we had was a concept and most recently Majuven for coming onboard to solidify Daung Capital's edge.
What is coming up next for yourself and for Daung Capital?
For Daung Capital, we look to beef up our technological capabilities from customer onboarding, credit monitoring, and our ability to collect on disburse credit efficiently. There are bigger leaps in innovation that Daung Capital has lined up, which I would love to share with you once we are ready.
What is something you wish someone told you when you were first starting out?
That the poor or financially excluded are like us in every other way.  We succumb to the same impulses and carry the same vulnerabilities. I wish someone had told me to that contrary to popular belief, the financial excluded must be more rational then most of us. Because of a lack of credit, they put more consideration in their choices, becoming more sophisticated economists than most will ever be.
Daung Capital is part of the Business Innovation Generator (BIG), an incubation programme at Singapore Management University designed to nurture entrepreneurs through knowledge transfer and a strong support infrastructure.
Find out more about Daung Capital here.